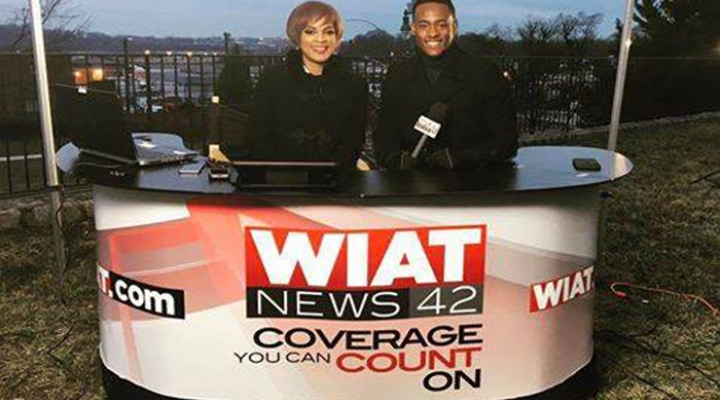 Alumni Spotlight: Stephon Dingle '08
Stephon Dingle, a member of the Class of 2008, could be found in Washington, D.C. today covering the Inauguration of our 45th President. Dingle, a reporter for WIAT CBS 42 News in Birmingham, Alabama, broadcasted live from the Capitol during the Inauguration.
Stephon joined the WIAT 42 News team in June 2015 after spending time at WCAV-TV in Charlottesville, Virginia. After his graduation from OLMC, he earned a Bachelor's degree from St. Mary's College of Maryland and a Master's degree in Broadcast Journalism from Columbia University.